04/29 Fact Checking Congressional Oversight Yesterday & Today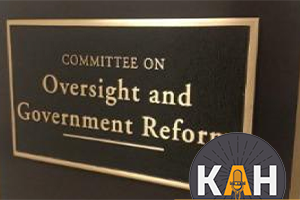 Fact Checking Congressional Oversight Yesterday & Today
Watch the KrisAnne Hall Show on YouTube!
A former GOP employee & political wonk wrote an article in The Atlantic alleging that the 200-2013 Congress was "vigorously supervising" Obama & his administration BUT is failing in its duties to "Keep Trump in check."
Time to do some serious fact checking. Is Trump as "out of control" as people think? Was Obama "kept in check" by Congress? What will the past tell us about where we are today?
https://www.krisannehall.com/wp-content/uploads/2019/04/Show_Congressional_Oversight.png
200
300
kahalladminnew
https://www.krisannehall.com/wp-content/uploads/2023/05/krisanne-hall-official-website-logo_2.png-2.webp
kahalladminnew
2019-04-29 17:02:32
2019-04-29 17:02:32
04/29 Fact Checking Congressional Oversight Yesterday & Today