05/04 The Kavanaugh Impact On Apple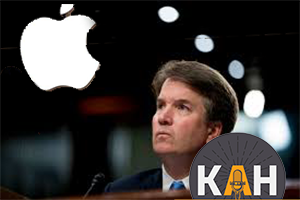 The Kavanaugh Impact On Apple
Watch the KrisAnne Hall Show on YouTube!
Kavanaugh is definitely having an effect on the Supreme Court. His vote on Apple v. Pepper could be the biggest yet. Let me give you a true Constitutional analysis so you can be better educated than the talking heads. Perhaps then you won't ask in the future, "How did we get here?"
BONUS: Proof that Harvard Law School is worthless & contributing to the millennial ignorance problem!
PS- Do you want to really know why Kavanaugh voted with the liberal judges? Here is your answer: http://bit.ly/KavanaughIdeology
https://www.krisannehall.com/wp-content/uploads/2019/05/Show_Kavanaugh_Apple.png
200
300
kahalladminnew
https://www.krisannehall.com/wp-content/uploads/2023/05/krisanne-hall-official-website-logo_2.png-2.webp
kahalladminnew
2019-05-14 20:23:29
2019-05-14 20:23:29
05/04 The Kavanaugh Impact On Apple